Lineup
ZOIC QUICKHALF
Treatment In Shampoo
for puppies 300ml
ZOIC QUICKHALF
Treatment In Shampoo
for puppies 300ml
Just by shampooing, a glossy and smooth finish is obtained, as if it had been treated.
A non-irritating shampoo that can be used with puppies or older dogs
A soft and fluffy finish with a voluminous feeling.
Plant extracts (Yoshino cherry tree leaf extract, Japanese linden extract, horsetail extract, yarrow extract) give moisture to the skin and fur.
【Fragrance】
Fluty floral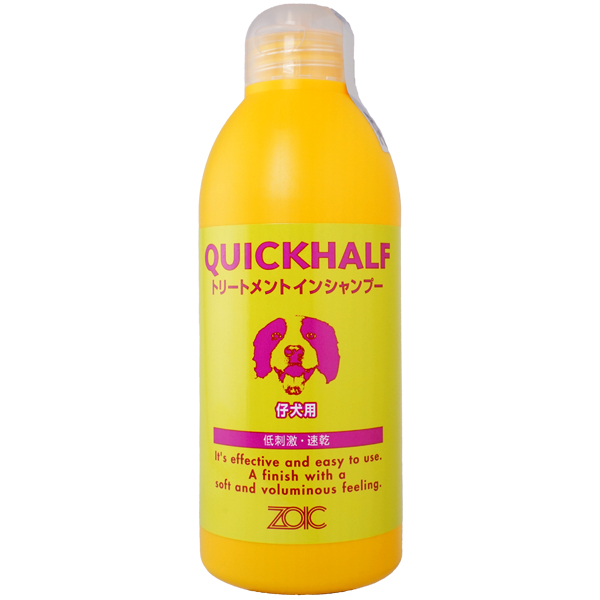 ZOIC QUICKHALF
Treatment In Shampoo
for adult dogs 300ml
ZOIC QUICKHALF
Treatment In Shampoo
for adult dogs 300ml
Just by shampooing, a glossy and supple finish is obtained, as if it had been treated.
A non-irritating shampoo that can be used with all types of dogs
A smooth, supple and uniform finish.
Plant extracts (Yoshino cherry tree leaf extract, Arnica extract, St.John's Wort extract, chamomile extract) give moisture to the skin and fur
【Fragrance】
Fluty floral